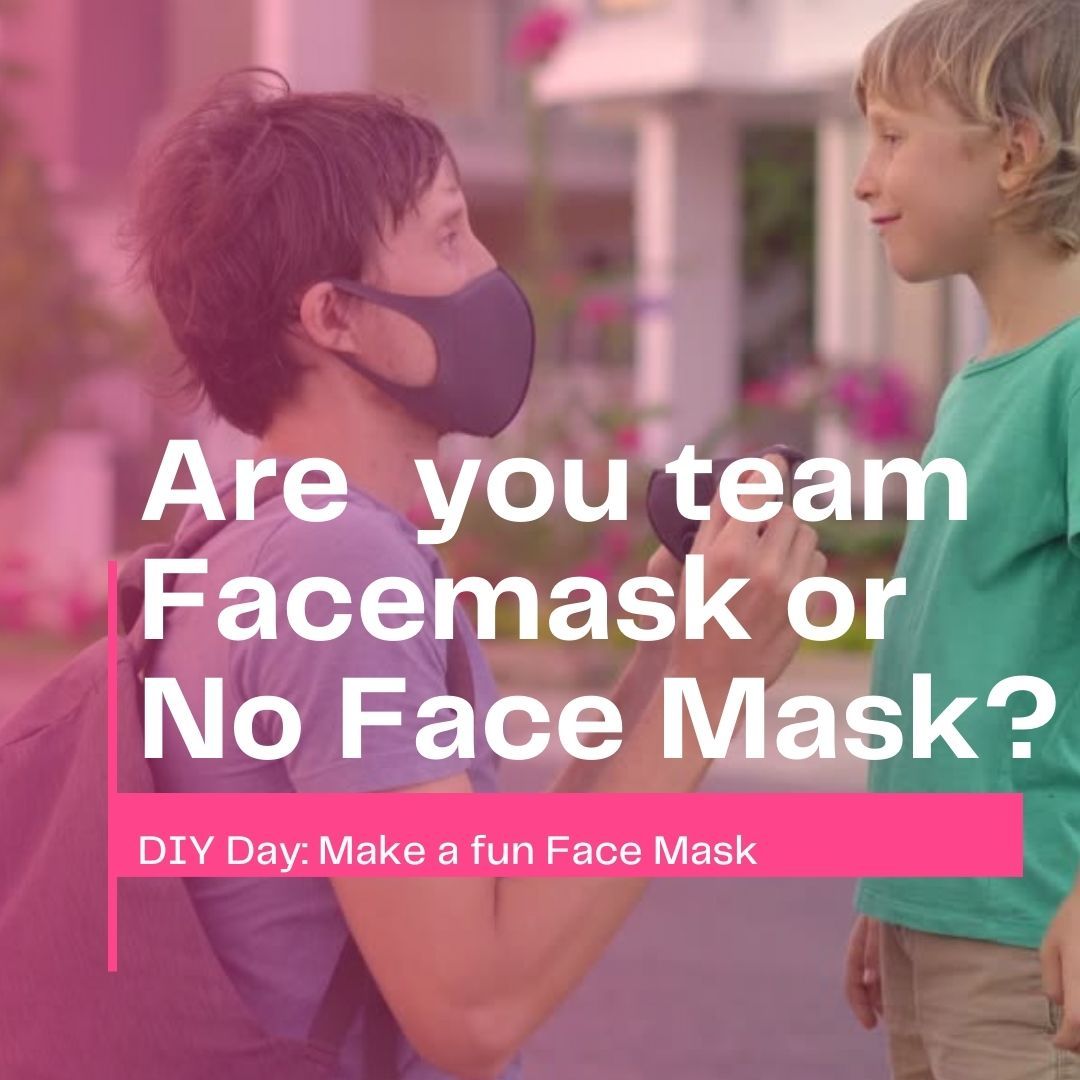 Covid-19 continues to parade through our communities. The pandemic has also left children unsettled and uncomfortable in public spaces. 
Many schools have reopened to tackle Covid-19 with strict measures, while others continue to operate mainly through the online platform. 
One thing that remains sure is that life must go on amidst a pandemic, and that means the wearing of a mask should become the norm once you wish to venture outdoors. 
So why not encourage your little girl to enjoy her DIY Day by making a funny COVID-10 face mask.  
Here are the steps. 
Items Needed: white handkerchief, two elastic hair bands, colored markers, paint 
Step 1: Lay a handkerchief or a piece of fabric (the same size) flat. 
Step 2: Fold the top and bottom ends of the handkerchief of fabric that they meet inwards at the middle. Then fold again to allow the ends to meet at the center to connect again. 
Step 3: Roll hair bands unto each end of the handkerchief or fabric. 
Step 4: Fold under the end of the fabric that remains at the end of the hair bands inward, creating loops at each end. 
Step 5: Use the colored markers or paint to draw patterns, emojis, hearts, flowers, smiley faces, or shapes. 
Final Thoughts 
Just like that! You have your very own DIY FUN FACE MASK. The designs can be altered by choosing a different cloth with your little girl's favorite cartoon character or animal. A more complex face mask can be decorated using a white handkerchief and stitching colored buttons it. 
Whichever design you choose, what's important is that your little girl is protected. This DIY fun face mask is quick and easy with proven protection from Covid-19.
Tag us in your DIY mask designs on social media @tutumaniacs
#diymaskideas #diyactivitiesforkids