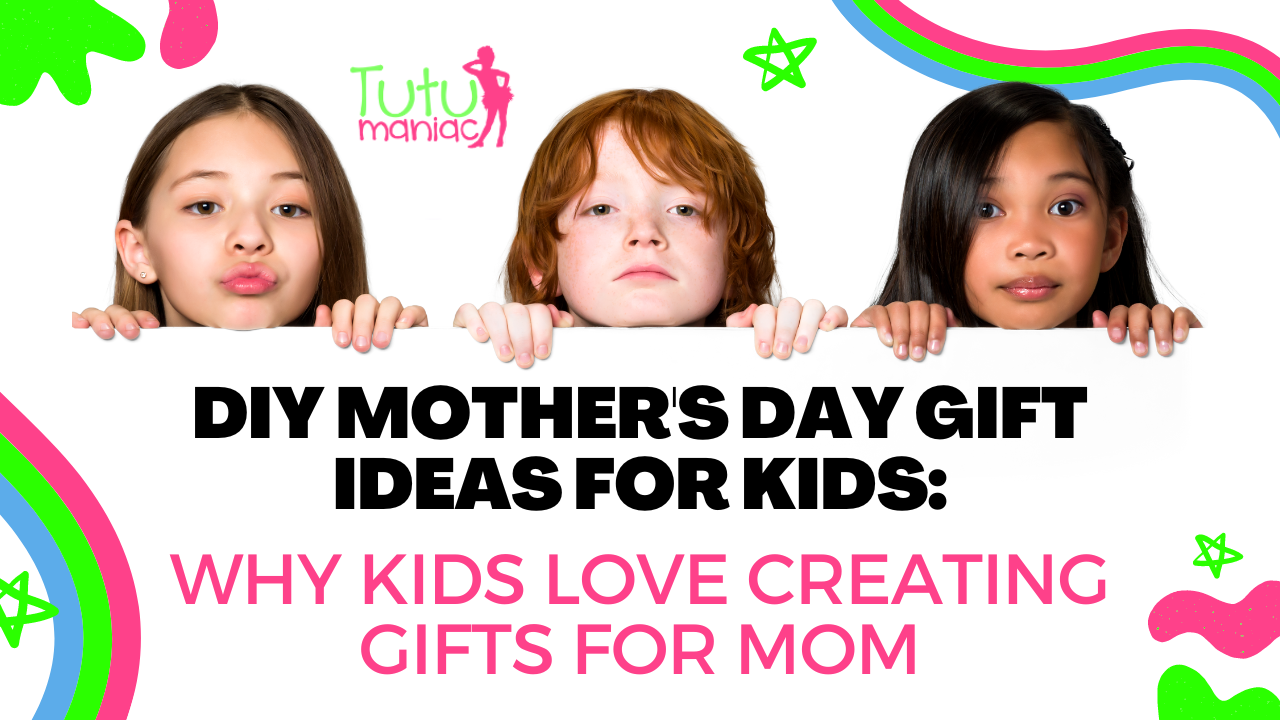 DIY Mother's Day Gift Ideas for Kids: Why Kids Love Creating Gifts for Mom
Discover why kids love to create Mother's Day gifts and get inspired by these DIY Mother's Day gift ideas for kids. Spend quality time with your child while creating something special for mom.
Mother's Day is the perfect opportunity to show appreciation for all the love and hard work that moms put into raising their kids. One of the most cherished gifts a mom can receive is something that her child has made with their own hands. Kids love creating gifts for their moms, and it's no surprise why.
Firstly, it's a chance for them to show their creativity and express their love in a meaningful way. They get to use their imaginations to come up with a unique and special gift that represents their bond with their mom. Secondly, it's an opportunity for them to spend quality time with their mom or another important caregiver. Crafting together can create lasting memories that both parties will treasure for years to come.
If you're looking for DIY Mother's Day gift ideas for kids, we have you covered. Here are a few ideas to get you started:
Handmade Cards: A simple card can go a long way in expressing your love and appreciation for your mom. Encourage your child to get creative with their designs and include heartfelt messages.

Personalized Jewelry: With some simple materials, your child can create unique and personalized jewelry for their mom. It could be a bracelet, necklace, or even a pair of earrings.

Painted Flower Pots: For moms who love gardening, a painted flower pot can be a beautiful and practical gift. Your child can paint a design or write a message on the pot and plant some flowers for an extra touch.

DIY Bath Bombs: Help your child make their own bath bombs using simple ingredients like baking soda and essential oils. It's a fun and practical gift that moms will appreciate.
In conclusion, creating Mother's Day gifts is a fun and meaningful way for kids to show their love and appreciation for their moms. It's also an opportunity to spend quality time together and 
P.S. When is the last time you had a fun mommy and me day with your daughter?
Our DIY Tutu Kit: Our DIY Doll Tutu Crafts kit is the perfect choice for a mommy-and-me craft day. Your child can design and create a beautiful tutu for their favorite doll, while learning important STEM skills such as measurement and engineering. Plus, when they're finished, they'll have a one-of-a-kind accessory that they can be proud of and show off to their friends
Purchase yours today at: https://bit.ly/dolltutubox
Mother's Day, DIY, gift ideas, kids, crafting, mom, quality time, tutu kit…..
#MothersDay, #DIY, #giftideas, #kids, #crafting, #mom, #qualitytime, #tutukit