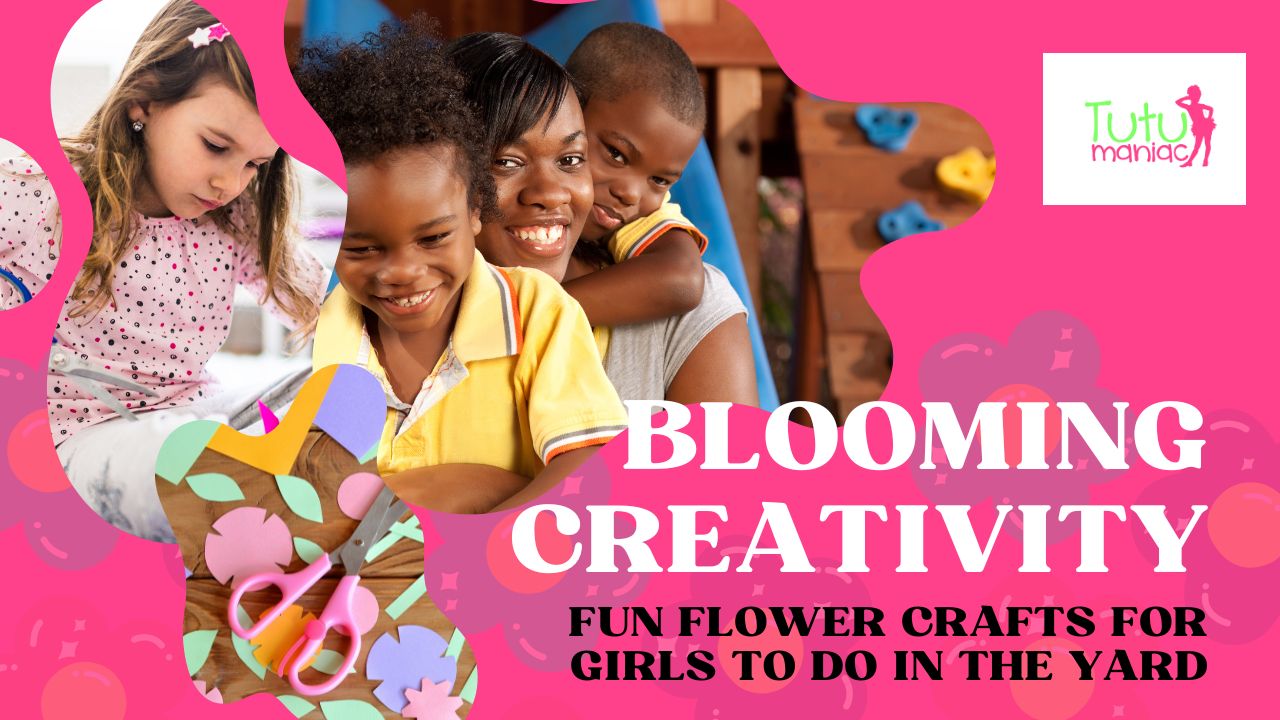 Blooming Creativity: Fun Flower Crafts for Girls to Do in the Yard
Get your little ones excited about gardening with these fun flower crafts that will inspire their creativity and teach them about nature.
Spring is in full bloom and what better way to celebrate the season than by getting your kids outside for some gardening and crafting? Not only will they get some fresh air and exercise, but they'll also have a blast creating beautiful flower crafts that will brighten up your yard. Here are some fun flower craft ideas for girls that you can do in the yard:
Flower Crowns: Let your little ones feel like a princess with a flower crown made from fresh blooms. Pick some flowers and greenery from your garden, like daisies and ferns, and have your child string them together with floral wire or ribbon.
Painted Flower Pots: Give your plain old pots a new lease on life with a fresh coat of paint. Your child can get creative and paint them with their favorite colors and designs. After they're dry, plant some flowers or herbs in them for a pop of color in your garden.
Garden Markers: Help your child keep track of their plants with some DIY garden markers. Cut out some shapes from cardboard or craft foam, like flowers or butterflies, and have your child decorate them with paint or markers. Write the name of the plant on the marker and stick it in the ground next to the plant.
Flower Wreaths: Welcome guests to your home with a beautiful flower wreath made by your child. Have them pick some flowers and greenery from the garden and attach them to a wreath frame with floral wire or hot glue. Hang the wreath on your front door or in your garden for a pop of color.
Flower Pressing: Teach your child about nature by showing them how to press flowers. Pick some flowers and place them between sheets of wax paper or in a flower press. Leave them for a few days until they're completely dry and use them to make bookmarks or decorate cards.
These fun flower crafts for girls are a great way to get your kids outside and spark their creativity. Not only will they have fun making them, but they'll also learn about nature and the beauty of the outdoors. Happy crafting!
Looking to add more summer crafting fun to your home activities? Check out our DIY Doll Tutu Kits, perfect for a mommy and me crafting day in the garden! Get yours now and let the creativity bloom. https://bit.ly/dolltutubox