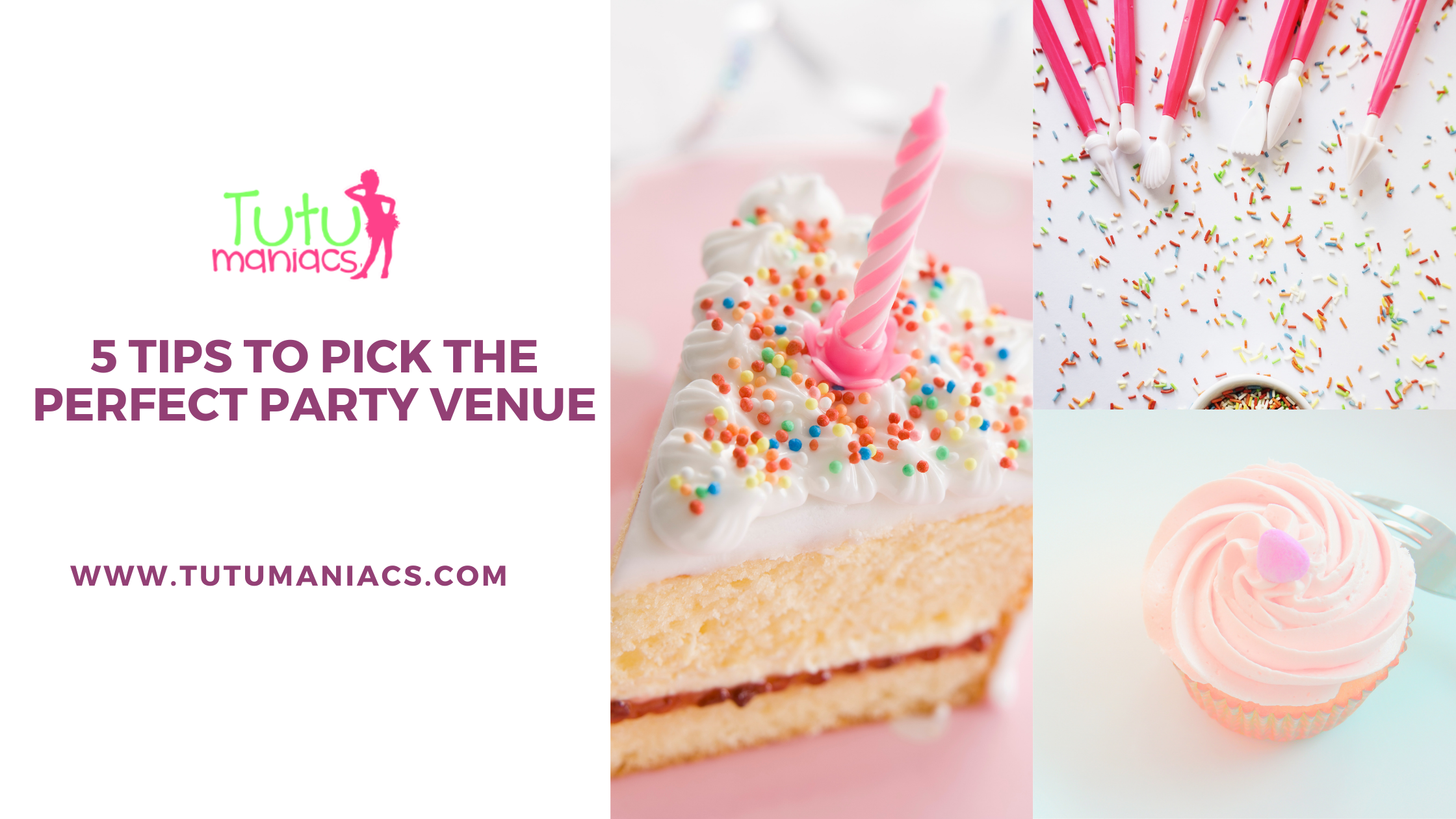 Glow up your daughter's party: 5 tips to pick the perfect party venue 
Party planning can be amazing. So many great event spaces exist that inspire fresh ideas. No matter how big or small you plan for the party, you still have to plan. Remember, tackle the big tasks first before focusing on the minute details. Create a checklist as your "go-to" guide as you plan, and unless it's a surprise, be sure to get your children involved. Ready to take action and move forward with your princess' event? You'll be "the best mom ever" with these party venue picks.  
Party location 
Setting the location of the party is a primary way of keeping the excitement going. Finding the perfect location doesn't require extensive research, however, make sure that where you have the party is suitable for the occasion. Make sure that the location is in an area that is accessible to your guests and where fun activities can be arranged. If you're looking to host a pamper party, then you might want to look at hosting at a location equipped for those activities, for example.  
Size and space 
Equipment and food are the two determining factors in deciding the size of the venue aside from the number of people attending. Do you need a large group to attend? Will people come and go throughout the day, or will everyone attend the party at the same time? Pricing will also be a determinant of how large of a venue you want. 
Catering and other confirmations 
Several party venue locations require what's called a "food and beverage minimum" where you are required to spend a specified amount toward food and beverage in addition to the use of the venue. Selecting a venue that includes this policy may be beneficial if you're looking to save time on determining those critical matters such as catering. 
Pre-packaged or custom curated decorations 
Show your personality and illustrate your love with festive decorations. If you're thinking about inserting upscale decorations - the items of your choice - check the venue's decorating policies before determining whether the location is right for you. Decorations could include accessorizing the furniture, silverware, or adding candles, for example. Minimizing decorations could be a simple and good option, too. Also, consider venues that will decorate on your behalf. 
Other considerations 
Other considerations include parking, accessibility, and previous venue rating reviews. Think about what else is important and necessary for the party and anything that could negatively impact the experience. If anything does come to mind, figure out ways in advance to minimize, and ideally, eliminate the risks. 
Ultimately, planning will allow you to spend more time doing things that matter: having true party fun! Structure your party with our considerations in mind to have your guests talking about your daughter's special day for months to come.